Custom Stamped Colored Concrete Patios & Paver Patios in North Platte, Hersey, & McCook Nebraska.
STAMPED CONCRETE & PAVER PATIOS
Looking to build a place for your new family & friends gathering spot? Whether you are looking to create a patio for a fire pit & seating area, outdoor kitchen, or anything else you can count on Creative Landscapes of Nebraska. You will be pleased with your patios design because build both paver & stamped colored concrete patios giving you unlimited options. Take a look at some of our patio projects to see how your new outdoor living space could look.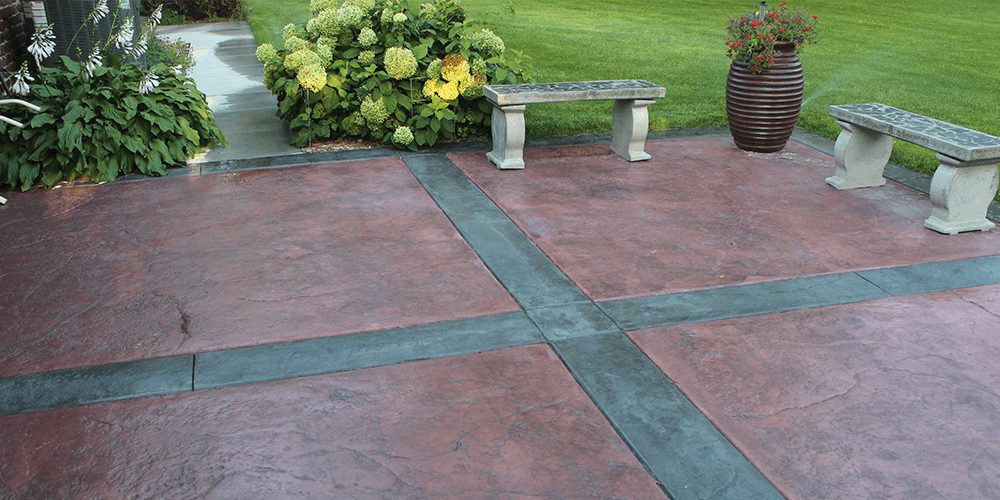 SOME OF OUR LANDSCAPE & OUTDOOR LIVING PROJECTS FROM AROUND NEBRASKA
WHAT SOME OF OUR CUSTOMERS ARE SAYING
"Justin at Creative Landscape has done landscaping and sprinkler system work for me at my home and also at the office. They also provide our summer landscaping service at the office and keep our grounds looking nice. Justin and his team do a very good job for a very reasonable price. They are always on time, pleasant to work with and reliable. The concrete curbing he did at my home is terrific and gets many great comments, LOVE it!"
"Justin and the staff of Creative Landscapes have worked wonders in my yard. From building berms to laying sod to adding color through foliage and beautiful plants. And they set, maintain and winterize my underground sprinkler. I always appreciate how promptly and professionally my landscaping needs are met. Plus, I recently discovered Justin performs snow removal at a moment's notice, which has been so helpful! I highly recommend Creative Landscapes for all your yard and landscaping needs."
"I have utilized the services of Justin, and his company, Creative Landscapes, for projects at several of our businesses, and also our personal residence. I have been very pleased with Justin's talents and ability to consult, assist in the design, and then execute the design to its completion. We have even more projects lined up for Justin and Creative Landscapes again this year!"
"Our experience with Creative Landscapes was amazing! Justin is trustworthy, punctual, very knowledgeable and has extremely competitive pricing. The company's work was immaculate and our project turned out better than we even imagined it would. I would highly recommend them to anyone!"
"last summer we contacted several landscapers for our water feature. Justin was, by far, the most punctual to come and visit with us on the project. We quickly decided his suggestions and bid were precisely what we wanted. He and his crew were here within two days and finished the project in a day and a half. We look forward to our summer evenings in our back yard oasis designed and created by Justin. We highly recommend Creative Landscapes to everyone."
"We had Creative Landscapes install two landscape projects and also underground sprinklers. They were prompt and Justin had great recommendations. We are very happy with the results!"